The cybersecurity field has always been intriguing for students. And why not, when this career is landing groundbreaking opportunities for the students and boosting their career.
We are providing this guide for the students who are interested in advancing their careers in this domain. We are compiling a list of Cyber Security Certifications that can help in landing jobs.
Cyber Security Job Profiles
The job responsibilities of cybersecurity professionals changes are very challenging. Although it may mainly revolve around the protection of data, it is diverse based on the complicated security structure.
Take a look at the different career options in this field: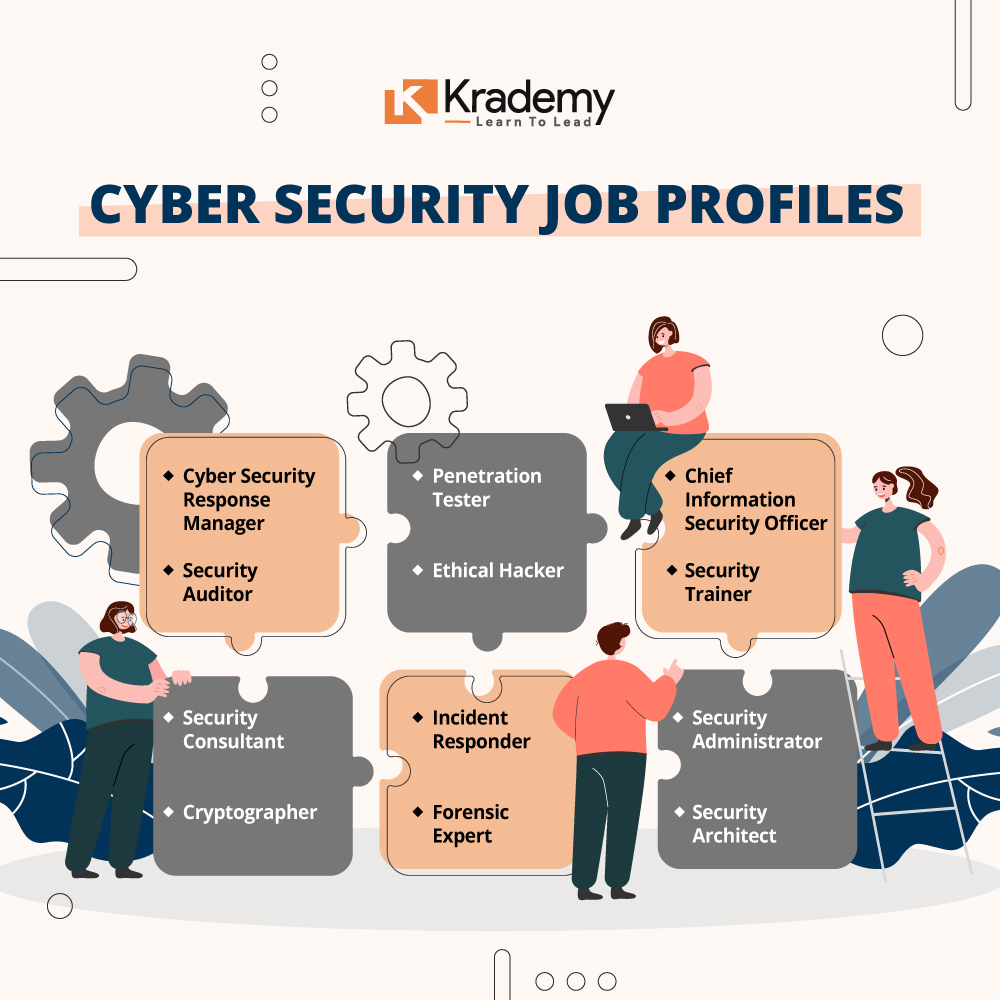 Cyber Security Response Manager
Chief Information Security Officer
Security Auditor
Network Security Operations,
Vulnerability Tester
Penetration Tester
Ethical Hacker
Security Specialist
Security Administrator
Security Architect
Security Analyst
Security Director
Security Consultant
Security Engineer
Cryptographer
Incident Responder
Forensic Expert
Security Trainer
Security Manager
Cryptanalyst
Latest Trends of Cyber Security Field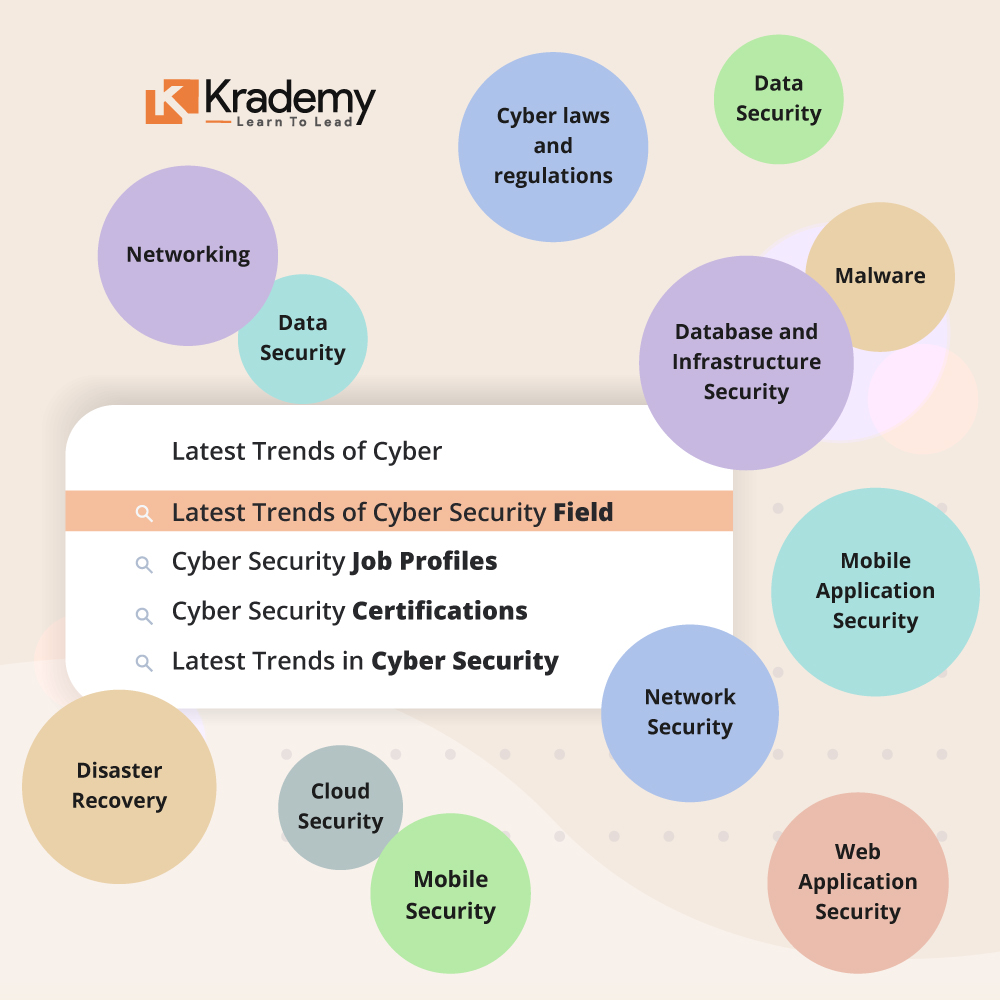 This field keeps on introducing new trends from time to time that cybersecurity enthusiasts need to be aware of.
Some of the modules of this field that Cyber Security Certifications make you familiar with are:
Networking
Footprinting
Cyber laws and regulations
Mobile Application Security
Mobile Security
Network Security
Web Application Security
Cloud Security
Data Security
Database and Infrastructure Security
Disaster Recovery
Firewall, IDS, IPS
End-User Management
Endpoint Security
Penetration Testing
Malware
Top Cyber Security Certifications
Here is the insight into the top 10 cybersecurity certifications deemed most valuable for cybersecurity/ ethical hacking aspirants at the same time suitable for the security professionals.
Take a look and choose wisely:
Advanced Application Security by Krademy
ISCA- Information Security Certified Associate by Krademy
CompTIA PenTest+
(ISC)2 Certified Information Systems Security Professional (CISSP)
ISACA Certified Information Security Manager (CISM)
EC-Council Certified Ethical Hacker (CEH)
Offensive Security Certified Professional (OSCP)
Conclusion
With a large volume of data that is being generated, stored, and processed all the time by the different types of industries. And with technology advancements happening daily, it is essential to take the cybersecurity of organizations more seriously.
This is the time when more students should study cybersecurity and consider making their career in this field.