The practice, policies, and principles of protecting digital data and other types of information are referred to as infosec, also known as cyber security. It is essentially a set of procedures designed to keep data secure from unauthorized access.
In a nutshell, information security is the process of ensuring that your employees have access to the information they need while preventing others from doing so.
BROADER CONCEPT –
The primary function of information security is to let in the good guys while keeping out the bad guys. The current trend is more related to information technology, which is accepted corporately; however, there may be times when information technology and cyber security are interchangeable.
"Cyber security is a broader concept that encompasses the protection of IT assets from attack, whereas information security is a subset of cyber security."
Some people are perplexed by the plethora of certifications available in the field of information security. Many people are interested in obtaining such certifications. Few have done so and are eager to broaden their skills and knowledge.
For this Certification, one should be familiar with the various career options-
Security Auditor
Cryptographer
Security Analyst
Penetration Tester
Security Manager
Best Cyber Security Certification
There are appropriate degree courses for this course, such as a Bachelor's Degree in Information Technology, which includes a foundation in programming, database management, ethical hacking, and artificial intelligence.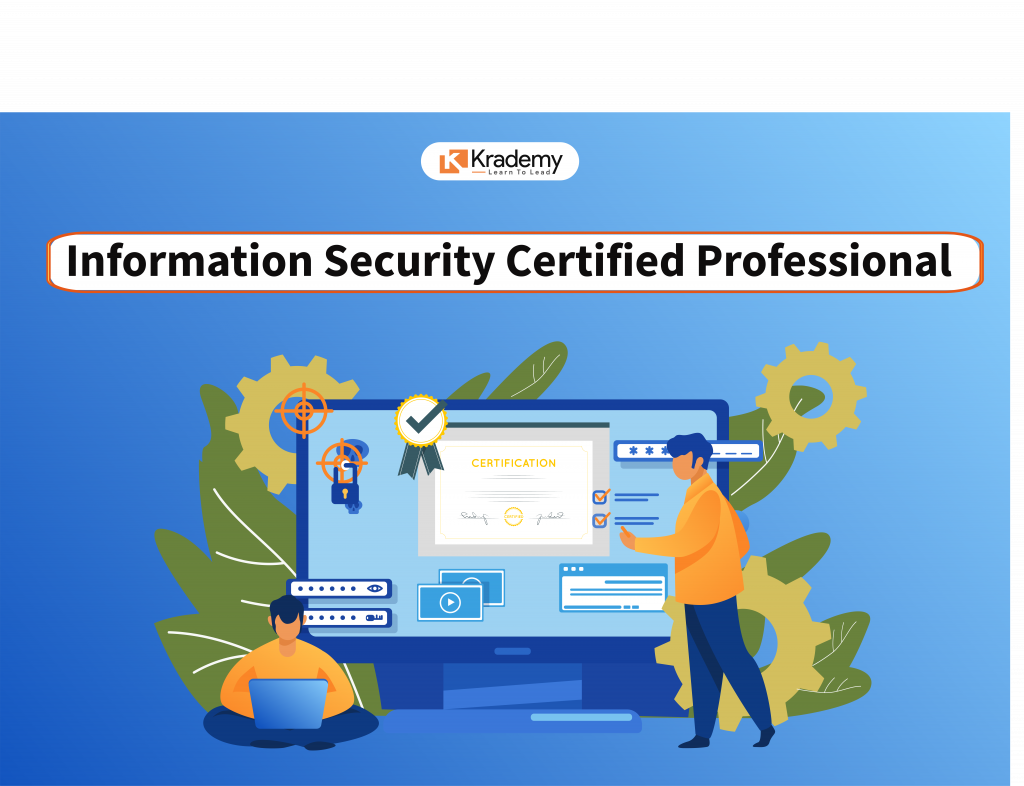 There are numerous online/offline cyber security certification courses available that provide comprehensive knowledge of data protection, computer security, and digital forensics. Most of the courses concentrate on network and data protection at various levels.
For those who want to be experts in this field, Cyber Security Certification is required. Before choosing a cyber security certification, it is essential to make sure that the course is accredited and aligns with the targeted career goal. Before selecting a cyber security certification, ensure that the course is accredited and aligns with the desired career path.
Here we are going to highlight a few of the certification options and a few paths for professional criteria –
Who shall pursue this Certification? – Those people who want to get into the field of infosec, Cyber Security Ethical Hacking. Can pursue the certification.
What Elements are available for Cyber Security – Few elements can be End Point Security, Mobile Security, Network Security, Data Security, Application Security, etc.
Below are the Top Cyber Security Certifications which are high in demand and at the same time suitable for security professionals –
Information Security Certified Professional (ISCP)
Advanced Application Security (AAS)
Information Security Certified Associate (ISCP)
Web Application Security
Mobile Application Security

How Krademy Helps?
Krademy provides a diverse range of Cyber Security courses relating to Ethical Hacking. Before we begin this career, we must fully comprehend the significance of this field. Taking the Ethical Hacking Course can help you land a high-paying job. It also allows people and organizations to be protected from cyber-attacks.
Finally, assisting them in avoiding financial loss will earn you a good reputation in your organization. It would be advantageous to have a basic understanding of the technical process. If you are new to cyber security, all the courses on Krademy will help you learn Ethical hacking right away.
ARE YOU READY TO LEARN?
Krademy's ISCP (Information Security Course Professional) course is supported and reviewed by TCOE, the Department of Telecommunications of the Government of India, which is part of the Ministry of Telecommunications.
You can also learn Ethical Hacking and other technical course modules to pursue a career in the burgeoning field of Cyber Security. If you want to learn about Ethical Hacking, go to www.krademy.com.