"You can buy attention (advertising). You can beg for attention from the media (PR). You can bug people one at a time to get attention (sales). Or you can earn attention by creating something interesting and valuable and then publishing it online for free." – David Meerman Scott
In the recent times, social media has become an absolute must for marketers. It has made its way by shoving away traditional marketing tools! Social media includes social networking sites and blogs that builds a connectivity among people. Social Media ensures that messages are sent to target audience, and potential customers only! It also helps to better understand the audience by getting to know their likes and dislikes. It also forms a more personal and interactive level of communication with customers. All these quality points help business to grow thus enhancing its performance.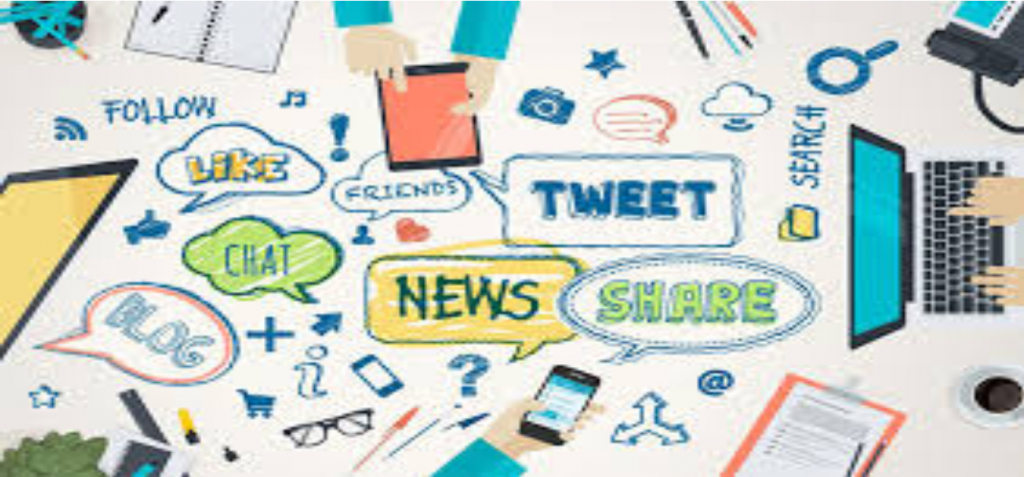 Other Useful Insights into Social Media Marketing –
Initiates promotional activities for business.
Makes new customers by providing useful facilities.
Enhances market insight and stretch out beyond your rivals with online networking
It also increases awareness among brands and reach with little to no budget
Well, with all the above-mentioned points, it now seems apt to throw some light on few tips that would increase your business via Social Media Marketing.
Tip 1-Creating A Target Audience
Increasing followers just for the sake of numbers is not enough! It's equally important to find customers who are loyal, engaged and interested in the content offered by the business. Also, before rushing into the process of creating the profile on Social Media, its equally important to understand the right target audience for your business.
Tip 2-Selecting the Right Platforms
Everyday new social media websites are increasing! There isn't any shortage of such resources to share your content. But, doing so on the right platforms is a crucial point for success. Like, LinkedIn is essential, important and beneficial to B2B companies since major chunk of leads are generated by B2B brands that come from LinkedIn. Twitter helps to broadcast short posts called tweets. Twitter members can broadcast tweets and follow other users' tweets by using multiple platforms and devices. Google Plus, is designed to replicate the way people interact offline more closely than is the case in other social networking services, Similary Pinterest, Reddit are some other examples too which can be used to increase social media marketing and help fetch good numbers depending upon the Brand's Social Media requirement.
Tip 3-Creating a Planogram
Creating Social Media content and having a proper calendar to execute social media activities is an inevitable part of branding and promotion. This helps in creating brand awareness and fetches good business via right content at right time.
Tip -4-Increasing Brand Interaction
Businesses need to be interactive, too. In order to take advantage of social capability, you need to encourage interaction.
Tip 5-Creating Profiles on Multiple Social Media Platforms
There is a huge market that can be captured from multiple sources. Hence, making profile on such platforms and then popularizing them via required post increases brand reach. Like after creating a profile on Facebook, once can post a creative on other platforms saying, "We're on Facebook", this will make a great difference to the business productivity.
Tip 6-Forming relationships with Social Media Influencers
These days audience is more driven towards people and influencers they can easily relate to, get inspired from and those who believe in originality and authentic content! Brands are forming good relations and collaborations with Social Media Influencers who become brand's face for a particular product or service and are likely to attract more customers, getting more business!
Tip 7-Taking Advantage of ephemeral content
Ephemeral content is different from a regular post. This type of content is only active for a short period of time, like Instagram Stories which are displayed for 24hrs only! Instagram Stories are a great way to help promote business!
Tip 8-Avoid "Over – Promoting"!
Decision related to brand promotions must be taken carefully! Blatantly promoting yourself in every post is not a good idea. You need to focus on quality content that people will actually enjoy and want to see.
Following above mentioned tips is a great way to boost business through Social Media Marketing, which also increases Brand Awareness and enhances its growth!
Get in touch with Krademy to opt Digital Marketing Course along with additional tips on Social Media Marketing and boost your business to increase brand reach!
Also, get trained by industry experts in many such professional courses which are supported and reviewed by TCOE, Govt. of India.