What is Bug Bounty?
Bug Bounty is a reward usually offered to an individual who identifies (an error or vulnerability) also known as a bug on a website / computer program or system.
As a Developer, rewards must be defined and there must be a clear process for awarding bounties depending on severity. One can also take help of Bounty Tables.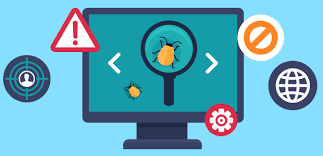 What is a Bug Bounty Program ?
A bug bounty program is a deal offered by many software developers, websites and organizations to individuals who help identify and report the bugs to them. Individuals fetch rewards from such sources based on the severity of bugs reported. Such programs not only help the individuals earn rewards but software developers too benefit in many ways. One of them is to allow the developers to discover and resolve bugs before the general public is aware of such vulnerabilities, thus preventing incidents of widespread abuse.
Bug Bounty Hunting
The act of finding bugs in a website/computer program or system and responsibly disclosing it to that company's security team in an ethical manner is known as Bug Bounty Hunting. Bug Bounty Hunters are often paid for their work and awarded rewards depending upon the execution process and reports prepared by them. Let us say you are an individual who found bugs on a random website, reported to them and are waiting for a reward! It is not necessary that the respective company rewards you for same! It is completely the wish of the developer. But if you are seeking for some rewards against bugs that you find then you must enroll or register yourself on some official websites which run Bug Bounty Programs and get yourself rewarded for the same!
Google and Facebook run Bug Bounty Programs , rewards include cash price , pen drives, t-shirts etc. Rewards depend upon the severity of bug reported
Top 10 Bug Bounty Programs of 2019 have some renowned brands like WordPress, Uber,Tor Project , Pentagon, Netflix, Mozilla , Microsoft, Intel , HP and Google.
Reporting Bugs can help you achieve Rewards , Bug Bounty, Hall of Fame, Reputation and Increase Your Rank Globally.
Knocking the door of history: FACEBOOK , An interesting case study .
Facebook started issuing "White Hat" Debit Cards to researchers who report bugs to Facebook after the incidence when a Computer Science student used an exploit to post a letter on the timeline of Mark Zuckerberg's facebook account, trying to report the vulnerability using Facebook's Bug Bounty Program. Because of vague and incomplete research Facebook didn't recognize the reported issue as a "bug"! Therefore, after this incident Facebook started issuing "White and Black Hat Debit Cards"! Researchers can now show up their Black Card's at a conference and say 'I did special work for Facebook!'
Learning Outcome for opting a course in Bug Bounty
Understanding basic steps to perform penetration testing of a web application, mobile and server.
Finding Bugs and achieving rewards!
Understanding web application's security principles & it's potential dangers.
How to find and gather information about targets.
Exploiting vulnerabilities found and getting control over remote servers.
How to secure your application.
Benefits of Learning Bug Bounty
Getting yourself enrolled for a Bug Bounty course not only makes you a pro in securing your application but logging on to some legal websites offering programs in Bug Bounty Hunting can fetch you with some extra income!
Breaking the Myths!
All Bug Bounty Programs are "Public". False
Today, most of the bug bounty programs are invite-only programs.
Only Tech Companies run Bug Bounty! False
The bug bounty model has evolved to be effective and flexible for organizations of virtually any size or type.
Running a Bounty Program is too risky! False
With a trusted partner, running a bug bounty program is not a matter risk.
Bug Bounty doesn't attract talented testers! False
Most of the bug hunters are talented security researchers and are full-time security professionals too.
They don't yield high value result! False
Bug bounties help organizations uncover high-quality vulnerabilities missed by traditional security assessment methods.
They are too costly and are not budget friendly! False
Bug Bounty Budget can be controlled .
Bounty Programs are too hard to manage! False
With a trusted partner, bug bounty programs are easy, efficient and effective.
Know the Trick !
Before getting into bug bounties:
Evaluate your systems and networks.
Perform internal vulnerability assessments .
Fix everything!
Get in touch with krademy to opt for Cyber Security Course along with additional Bug Bounty Program and learn the art of Bug Bounty via professional trainers!
Get trained in professional courses which are supported and reviewed by TCOE , Govt. of India.